Featured Testimonial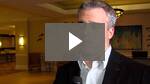 What is ConnectSMART?
ConnectSMART is the leading business intelligence dashboard software supplier for MSPs and IT professions, offering a real-time tool that enables efficient management of their KPIs, alerts and exceptions from all their applications in a single pane of glass. The ConnectSMART solution offers a wide variety of customizable gadgets to track virtually any performance metric with drill-down capabilities and never-before seen visibility and clarity. Developed for MSPs and IT consultants, we give you all the information you require to be successful in one centralized dashboard and deliver optimal control of every aspect of your business. Our mission is to make you more successful by having instant access to the right information that empowers you to take action and make the right decisions to make your business succeed.


Version 3.09 Now Available
This month, ConnectSMART announced the latest release of its dashboard solution, version 3.09 – offering enhanced features and functionality to provide IT service providers with easy access to pertinent data and information. ConnectSMART's real-time capabilities bring global visibility to key performance metrics such as staff utilization, performance and profitability. Key features/benefits of version 3.09 include: * New Installer: Experience even easier upgrades and installations – upgrade in minutes with all of your customizations backed up. * Updated Integrations: We now support users of ConnectWise version, 2013.3, along with added functionality/support for the latest versions of Kaseya and LabTech. * Developer Edition Gadgets: ConnectWise Premise, TigerPaw, Labtech and Kaseya users now have easy-to-use developer gadgets built right into the User Interface – no more requirements for PowerShell scripting to get drilldown capability.


Products