Featured Testimonial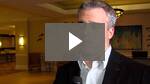 What is ConnectSMART?
PSA and RMM solutions automate and connect all aspects of a business and enable the delivery of the highest level of customer service at the lowest possible cost. Connecting all aspects of a business means the ability to span multiple business units though, and while the benefit of this approach can be immeasurable in the day-to-day work of a service provider, the combination of all those data sources creates an unintended consequence – a data visualization nightmare! Issues are easily hidden and focus is easily lost.

Putting metrics on an office wall only gets you part of the way there. How do you integrate this automation into your workflow and ensure that every employee is aligned with the company's critical success factors and focused on delivering the right way for customers every day? The short answer is you can't within the native tools, at least not at the speed of an MSP. In a service provider business, minutes can compound quickly and be the difference in monthly churn.

ConnectSMART leverages first-hand experience to enable MSP's and IT Service Providers to quickly cut through layers of siloed data across multiple management platforms and create a centralized dashboard that focuses every employee on the key metrics that drive the business so they can identify exceptions as they occur and make adjustments real time.


Integrations